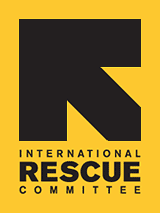 Congratulations to soccer finalists!
A group of refugees of all ages, and from a variety of countries – Iraq, Bhutanese-Nepalese from Nepal, Eritrea, and the Sudan – had been working hard for many months getting help with their homework in an after school classroom run by some volunteer tutors. A favorite, Ms. Steffie, was asked one day if she would teach them soccer. With the help of her son, Michael, a former player and coach, she taught them basic skills and even applied for and won scholarships for all 11 of the interested youth to play on American Youth Soccer Organization (AYSO) teams through AYSO Region 350.
The youth were seamlessly embraced by the coaches, parents and other players. MacKenzie, a Youth Ambassador for the International Rescue Committee in Tucson, volunteered to help tutor in the classroom, and upon hearing of the transportation challenges presented by having 11 youth spread across 4 teams, invited her parents to get involved. Her mother, Jodee, took responsibility for transporting some of the boys to and from most of their matches, and has become a motherly voice of wisdom for them. Car rides often lead to profoundly deep conversations about the experiences and challenges these young people have as refugees, and Jodee offers an empathetic ear, and some kindly support and counsel. Other parents of players and the coaches have all provided invaluable support to ensure all 11 youth can fully participate in the program.
A comment heard from all age groups is how playing soccer is the one time they forget their worries. Too many are burdened with responsibilities to help their parents with reading and understanding mail and bills, interpretation, taking them to appointments, taking care of housing needs, and providing child care for younger siblings, all while the youth themselves are struggling to complete their academic studies to their sense of satisfaction, often a very high self imposed standard.
We are grateful to AYSO 350 for having the vision and commitment to helping these young people and to all those volunteers who helped support the vision.