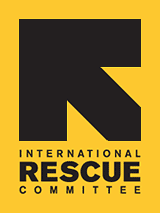 Cultural Orientation Program Assistant
Job Title: Intern, Cultural Orientation Program Assistant
Country Profile: US Programs
Location: Tucson, AZ

Position Description:
The IRC in Tucson's Cultural Orientation Program is designed to provide a holistic and integrated approach to resettlement. The Program provides trainings to newly arrived refugees and asylees to familiarize them with their new environment and inform them of available services. The Cultural Orientation Program Assistant will support Resettlement staff in design, development and delivery of structured training sessions to refugees on diverse topics including financial management, housing, transportation, education, and local resources in order to promote self sufficiency.

Responsibilities:
Develop programmatic materials for the Cultural Orientation Program.
Manage logistics for trainings to include scheduling clients and arranging venue.
Master content of Cultural Orientation Program modules to be able to facilitate Cultural Orientation trainings independently, and administer post-training assessments.
Organize community meetings for interpreter trainings, and facilitate focus groups for program assessment development and improvement.
Schedule and execute home visits for high-need clients to ensure appropriate housing, home hygiene, safety and security.
Research Cultural Orientation modules/resources online to determine best practices. Identify and contact potential partners to support the Cultural Orientation trainings and initial integration needs of our clients.
Support Cultural Orientation Coordinator in additional tasks as necessary to design, maintain and improve the Cultural Orientation Program curriculum.

Requirements:
Masters in Education candidate or equivalent experience in designing, developing, and/or delivering training presentations, preferably in a multicultural context.
Ability to maintain confidentiality regarding client information
Flexibility and strong organizational skills
Creativity and ability to work independently with attention to detail and initiative to follow through on projects.
Strong writing and editing skills, specifically in developing print and visual training materials; experience with computer-based interactive training tools a plus.
Proficiency in Microsoft Office Suite and proficiency in graphic design
Strong intercultural communication skills; demonstrated ability to work effectively with people from other cultural backgrounds
Commitment:
Minimum commitment of 15 hours/ week for 3 months
Availability during IRC business hours (M-F; 8:30am-5:00pm)
Preferred availability on Mondays and Fridays
Reports To: Cultural Orientation Program Manager
To Apply:
Submit a resume, cover letter, and internship application to Andrew Jenkins, Internship Coordinator, at VolunteerTucson@Rescue.org. Some positions may require additional documents. Applicants will not be contacted for interviews until all materials are received.