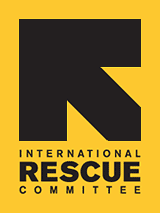 Deodorant and Soap in High Demand
Until a refugee lands his or her first job, resources for newly arrived families can get pretty tight. To relieve some of this pressure and assist in their job search the IRC in Tucson provides active job-seeking clients with a hygiene care package at the beginning of each month. Currently we are running low on a few key items: deodorant, razors, soap and shampoo.

How You Can Help
Pick one item on the list and organize a donations drive with your business or community group.
Hunt for sales and pick up items in bulk the next time you're shopping.
Donate a $25 gift card for a local drug store or market. We'll connect it to a family in need.

To coordinate donations drives or drop-offs, contact Desiree Collins, Administrative Assistant at the IRC in Tucson. Desiree.Collins@Rescue.org or 520 319 2128 x100.

Read about a recent donations drive for backpacks and school supplies.