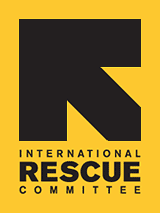 Diaper Donations Needed!
Diapers are one of the most basic needs of refugee families with young children, and, at $100 a month or more, they are also one of the costliest. Yet, they cannot be purchased through the food stamp or WIC programs. Fortunately, the International Rescue Committee in Tucson is able to provide diapers to refugee families in need thanks to the support of the Diaper Bank of Southern Arizona.
Still, we need your help!
The Diaper Bank is only able to distribute 600,000 of the 1.5 million diapers needed annually by community organizations such as the International Rescue Committee. Further, July is the slowest month for donations to the Diaper Bank – making this month a great time to donate! The Diaper Bank has plenty of great tips for holding a diaper drive at your office, school, church or community organization. You can also make individual donations through the Diaper Bank's website.
Your support of the Diaper Bank of Southern Arizona directly benefits refugees and other families in need throughout our community. Thank you for making a difference!