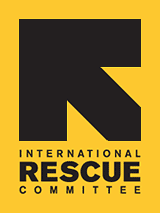 From the Director: Giving Thanks this Holiday Season
Dear Peace Loving Friends of the IRC,
Among the bevy of words that compose our holiday vocabulary perhaps 'Peace' stands out as the most cherished. Yet this year 'peace' found its way into my thoughts as I was celebrating a different holiday: Thanksgiving.
The groups present at the first Thanksgiving were composed of two very different cultures and histories, and as we celebrate Thanksgiving today, we remember when they shared food together in peace. But unfortunately this peace did not last and their differences eventually led them to war. In our work with refugees, we sustain our hope for peace and with all our hearts we declare that the values present at the first Thanksgiving are a possibility for all time, that people of different cultural beliefs and different histories can establish a peace that lasts, and it starts with each of us.
What does it take to do that? Maybe it takes a sustained effort to withhold judgment until we have all the facts, the whole picture. Maybe it takes a certain degree of flexibility in our view of the world, accepting that others may have a view of the way things should work that is different from the way we think things should work. Maybe it takes empathy, the ability to see the world from another's perspective. I know it takes resilience as well, the ability to survive emotional blows, bad luck, the mistakes we make. And I know it takes a whole lot of trust. When those Native Americans and those first English speaking immigrants sat down together, trust was the main ingredient. Without trust, well, we see what happens then.
Here in Tucson, Arizona, we are fortunate to have so many people of diverse cultural and historical backgrounds in our community. But sometimes this blessing is also our challenge. The qualities mentioned above are the keys to forming a sustainable spirit of peace and cooperation among a culture as diverse as ours. I give thanks for this diversity and for the hard work and diligence it takes to maintain it.
Thank you for your partnership and everything you do to promote peace in Tucson and around the world.
Ken Briggs
Director, IRC Tucson