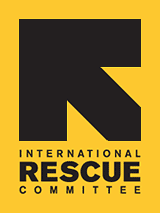 From the Director: IRC Tucson is Moving to a New Space!
Dear Friends,

I am pleased to announce that IRC Tucson is moving to a new location! On February 22nd, we will open the doors to our new office located at 3100 North Campbell Avenue (intersection of Campbell and Fort Lowell). With this move, we will be better able to serve our refugee clients and you, our friends and supporters.
Over the past two years, we have more than doubled the size of our staff by expanding some of our core programs and adding new ones. Those of you who have visited our current office at 5102 E. 5th Street know how crowded we have become. We have three and four staff squeezed into offices made for one. We must store generously donated items in the hallways. During our open hours for case management, clients crowd into a too small lobby, and because we have had to convert our conference room into offices, we have been forced to move our orientations and employment classes to an off-site location.
This move to a larger space will allow us to regain our conference room for client services, volunteer training and community meetings. The new office will provide adequate office space for staff to work with clients. We'll have room for interns and volunteers, and we'll have space for clients to conduct job searches on-line at a bank of computers just for their use.
The search for new office space started more than a year ago, and has finally come to an end! I want to thank everyone who has been involved in the process. We are extremely grateful to Ian Stuart and Clare Cole of Bourn Partners for their excellent representation of us in finding and securing this wonderful new office. I also want to recognize our new landlord and neighbor, Dr. J. David Gibeault, who has made every effort to accommodate IRC Tucson so that we can continue our work in support of refugees.
We look forward to seeing you in our new office, and will be announcing the date of our Open House soon. We hope you will come and celebrate with us a new beginning!
Happy New Year!

Ken Briggs, Director IRC Tucson