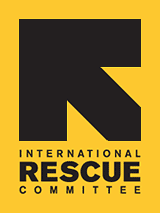 Hygiene Items Needed

Tucson refugee families are in need of hygiene and cleaning products this summer. You can join us to help alleviate this need.
100% of public donations are immediately distributed to refugee families.


WHY Hygiene Products?
Hygiene products are essential to a refugee family starting over in Tucson. Your donations enable individuals who have fled violence and persecution to live independently again by providing basic personal grooming and housekeeping supplies.

WHAT Can I Do?
Donating is easy. If you'd like to personally support the individuals IRC serves, all you have to do is drop off donated items at our office at 3100 N Campbell between the hours of 9-5 on Mondays and Wednesdays. If you'd like to sponsor a donation drive in honor of Tucson refugees, IRC would be happy to supply you with a Donation Drive Toolkit or any other support you may need. The possibilities are endless and the help you provide a refugee family is priceless. Hygiene Donation Drives are a great, low-cost invitation to your coworkers, group members, or neighbors to be advocates for Tucson refugees. Here are just a few creative ideas:

Book Club - Have your book club or bible study try a book from our recommended reading list and host a drive for refugee families. http://www.acf.hhs.gov/programs/orr/resources/SOARFactsheetRefugeeFilmsa...
Pampered Chef - At your next home party, ask guests to bring gently used kitchen cleaning supplies to donate to refugees.
Birthday Parties - In lieu of the large pile of birthday gifts for you or your child, have your guests bring gifts for Tucson refugees, such as diapers, laundry soap, or toiletries.
Lemonade & Cookie Stand - Have your children create posters, and make goodies to sell for donated hygiene items at a stand in front of your house during the summer or during events in town like Garage Sale Days. Your kids will have fun getting creative, inviting their friends, and collecting their "sales". You'll have fun watching them get interested in serving others!
Summer Gathering- For your next back-yard barbeque, family reunion or summer party, have guests bring hygiene items for refugees instead of host(ess) gifts.
Linen Ladies - For a ladies event, have guests bring new and used linens – cleaning towels, bath towels, and kitchen linens are needed.
Spring Cleaning Day- When hosting an event at your church or business to spruce up your building, consider having participants bring in personal hygiene or household cleaning supplies for Tucson refugees.
Company Events - Is your company having a summer event this year for your employees? Challenge everyone to bring items for hygiene kits, or be creative and collect items that ties in with your event theme.
Thank you for your support. Please call us with your questions and comments at (520) 319-2128 x 103 or contact our Development Associate, Brittany Schilling at Brittany.Schilling@theIRC.org.

IRC Tucson is a registered 501(c)(3). Donations are deductable to the extent allowed by law.