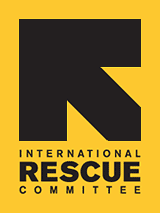 IRC Celebrates Volunteers
On Nov. 12, more than 60 people attended the IRC in Tucson's Volunteer Appreciation Night, an event to honor and recognize the dozens of volunteers who make it possible for the IRC in Tucson to help refugees build new lives safe from harm.
Volunteers are the greatest advocates for refugees in the community, and volunteers' work and monetary donations have helped them start new lives. Marcella Ball, a longtime donor and volunteer in our Immigration Department was recently awarded the Spirit of Philanthropy award at this year's National Philanthropy Day luncheon in Tucson. Marcella has been a dedicated donor and volunteer with the IRC for over 5 years. Her support of refugees has been inspirational – from teaching citizenship classes to advocating for refugees in the community, Marcella has helped literally hundreds of refugees in our Tucson rebuild their lives.
More than 100 people like Marcella have joined the IRC and dedicated themselves to helping refugees in Tucson. We have seen incredible gains this past year with volunteers supporting key services and launching new ones. Recently, we hit a new record with volunteers and interns contributing the equivalent of 12 additional full-time staff. Our American Sign Language class continues to attract attention from around the country; we launched comprehensive Citizenship Preparation courses; and our Job Readiness Trainings are turning out clients who excel in the workplace.
During this holiday season, we thank you for the gifts you have given to the refugee community – support, friendship, advocacy, and mentorship. Happy holidays!