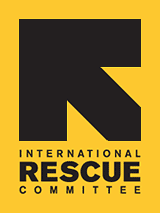 IRC Employee Receives Humanitarian Award
On June 30th, IRC Tucson's Resettlement & Immigration Services Manager, Senada Kadich, was awarded the Sarlo Foundation Award for Distinguished Humanitarian Service. This competitive award has been given annually since 2001 to recognize IRC employees for their extraordinary dedication, sacrifice and achievement in serving refugees. Senada will be honored in October during a ceremony and reception in New York, and again in San Francisco during the prestigious Sarlo Awards dinner. Congratulations Senada!


Senada's Contributions to Refugees in Tucson

Senada Kadich is a refugee from Bosnia. After arriving in Tucson in 1997, she set about rebuilding her life in the United States working as an interpreter for a resettlement agency. She began work with the IRC in 1999 as an Employment Aide. Over time, she worked with special medical cases, as a caseworker, and as case management coordinator.

In 2009, Senada was promoted to the position of Program Manager of Resettlement and Immigration Services. Her contributions throughout her career with the IRC have been significant. She possesses a quiet strength and poise that catch the attention of clients and colleagues alike. Her compassion for refugees is matched by her loyalty to the IRC and her desire to take on new challenges. In Senada's current role, she oversees the services provided to new arrivals, but she also oversees the services that help them move towards civic engagement and citizenship. These are roles she cherishes as they, in effect, bookend the resettlement experience of refugees.

Her innovations in case management have led to more seamless, efficient and effective services for clients. Recently, she developed a booklet called "Navigating Your Community" that will help refugees keep track of appointments and benchmark their own journeys. While she has singlehandedly helped hundreds on their path to citizenship through her careful work on applications, she is now working to expand services to help others in the community by training interns and volunteers to provide civics classes.

As the longest serving member of staff of the IRC in Tucson, Senada is the office "walking archives". She remembers when the entire office staff was smaller than her current departmental staff. She reminds those of us who aren't refugees what it means to be one, and she reminds refugees that the difficulties they face as new arrivals will give way to their determination to succeed and become citizens.