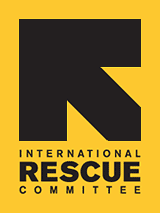 IRC Meets Refugees' Mental Health Needs
Mental health services are a critical part of the IRC in Tucson's efforts to help refugees overcome past traumas of war, torture, displacement and sexual violence and adjust to life in the Tucson community. During National Minority Mental Health Awareness Month this July, the IRC in Tucson is emphasizing the importance of meeting the mental health needs of the refugee community while highlighting the services the IRC in Tucson provides to the refugee population.
Vicky Bradley is a licensed clinical social worker at the IRC in Tucson's Center for Well-Being with nearly 40 years' experience in the field.
"Refugees require a different kind of therapy than community-based mental health services," said Bradley. "The core issues we deal with in this population are generally some form of post-traumatic stress disorder from war, torture, rape, mutilation, family separation and displacement. A lot of our work is educating them on how their trauma affected them and how it manifests physically."
Despite the unique challenges, working with refugees can be extremely rewarding. "For example, while the general population may want treatment to leave them noticeably free from anxiety, a refugee suffering from depression is very satisfied with even a small improvement in their ability to interact with family," Bradley said. "Small amounts of progress are very powerful for refugees."
Bradley notes that mental health is best approached holistically, and is urging members of the Tucson community to observe National Minority Mental Health Awareness Month by making a difference in a refugee family's life.
"The more you can interact with our refugee neighbors – by helping them with English language skills, acculturation, linking them to community activities or church, coaching refugee youth sports teams – you are making a significant contribution to their quality of life and, I promise, your own, as well."
For more information on how you can support the refugee community, contact VolunteerTucson@Rescue.org.
#####