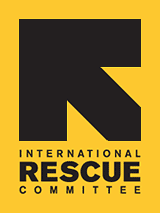 IRC Staff Highlight Innovative Programs at State Conference
On September 7-8th, 350 delegates from around the state and country gathered for the annual Arizona Refugee Resettlement Conference at Westin La Paloma. Each attendee represented a vital link in the comprehensive network which supports Arizona's refugee community. Panelists included key stakeholders from the health, education, law enforcement, social service, civic and faith communities.

Six IRC Tucson staff members led breakout sessions which highlighted the conference theme of Refugee Resettlement: What it is – what it can be.

Resettlement Manager, Senada Kadich, and Case Managers, Shannon Quay and Meheria Maleh, presented their model of apartment-based housing classes designed to reinforce proper home safety, maintenance and sanitization.

Clinical Therapists, Vicky Bradley and Alden Carroll, and Well-Being Promotion Coordinator, Lauren Schroeder, outlined the collaboration among specialized staff which promotes healing from past emotional trauma through IRC Tucson's integrated Center for Well-Being.

A special address by Pam Simon, Community Outreach Coordinator for the Office of Congresswoman Gabrielle Giffords, drew smiles and understanding nods as she recounted her own experience as an IRC Volunteer mentoring a refugee family. Pam recalled the challenges faced by the family and voiced her support and that of the Congresswoman for the dedicated professionals who help refugees restore their dignity and hope.