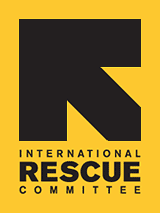 IRC Tucson's Open House Celebrates New Location
On February 22nd, the IRC in Tucson made its long-awaited move from 5102 East 5th Street to 3100 North Campbell Avenue.
The shift from dark and crammed offices to a brand-new grand location means extra meeting rooms, possibilities to hire new staff, opening of a job center and much more. The bottom line is that IRC Tucson will now be able to provide better services for refugees.
This called for celebration. On May 13th, almost a hundred people attended IRC Tucson's open house to admire the new building and learn about increased services to refugees. The Tucson Metropolitan Chamber of Commerce kicked off the celebration with a ribbon-cutting ceremony.
Mental Health Program Manager, Aaron Grigg introduced our longest-serving employee, Senada Kadich, and our newest employee, Said Said. Once arrived in the United States as refugees themselves, "they represent the heritage and progress of our mission and are examples of how refugees build their lives and become thriving Americans", according to Grigg. Kadich and Said officially opened the new IRC Tucson office.
"Moving to this new space has been a tremendous transformation for us as an organization," comments Development Manager, Melissa Wieters, who went on to recognize the amazing team that made this move possible: real estate brokers Ian Stuart and Clare Cole from Bourn Partners, L2 Architects, the team at Galileo Construction and Sal Picerno. Special thanks and a plaque were awarded to IRC Tucson's new landlord and neighbor Dr. J. David Gibeault, who contributed tremendously to renovating the building and helping us settle in.
Tours offered every half hour gave our community partners the opportunity to admire the new building and its many possibilities. Beside the many immediately visible improvements, the building also allows for great plans such as a computer lab for refugees to become reality in the near future.
Thank you to all who joined us in celebrating this momentous occasion!

Weren't able to attend? You can still be a part of our day of celebration! Check out our Video, "Celebrating New Beginnings" on YouTube:
http://www.youtube.com/watch?v=MmtFhhcLT1E



Written by Kirsten Boele, IRC Tucson Development Intern