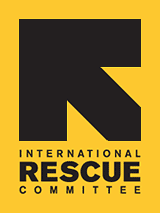 IRC Tucson Invites You to Tucson World RefugeeFEST 2010
Imagine a weaver and his tapestry.

With each pulse of his fingers, a new string of color is interwoven and the canvas becomes more complex. Each thread is fastened in a place where it belongs, in order to invite and embrace the next. In the chaos of the threads and the gentleness of the weave, there is a richness that emerges. To the onlooker, the tapestry is all the more beautiful for it. It is a gift to witness harmony unfolding from raw diversity.

As a nation, we have a history founded upon this diversity. From the Vietnamese of the early 1980s to the Bhutanese who have just joined us this past year, Tucson participates in this history by opening its arms to thousands of refugees: survivors of violence and conflict worldwide. In return, as each arriving family makes new roots, their stories and traditions continue to exquisitely interweave with our own.



American culture is beautiful because it is an ever-changing tapestry: one that embraces change and diversity. On Saturday, June 19th 5:00 - 9:00 p.m., IRC Tucson will join others in the community at El Presidio Park to celebrate this culture and the contributions that refugees bring to it. This free, public event will feature music, dance and art from countries around the world, as well as educational booths, ethnic food and interactive activities for children. Come join us to learn more, ask questions, meet neighbors, enlighten your senses, and spend time with family. It won't be the same without you!

For more information, please visit: www.tucsonrefugeefest.com