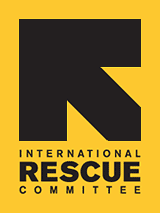 IRC Tucson's Family Portrait Day Makes New Memories
As refugees arrive in the United States, they immediately face the challenge of rebuilding a life amidst the shockingly different American culture. What many do not often realize is that, simultaneously, they must also harbor memories, emotions, dreams, and nightmares rooted in what was their homeland.
To move forward and upward in such circumstances requires a great feat of strength. On May 15th, to commemorate this mighty resilience and document new beginnings, IRC Tucson invited refugee families to participate in a Family Portrait Day.
Professionals Mark Voss, Alejandra Platt and Jamara Knight were happy to extend their expertise. While each individual's love affair with photography began in different parts of the world, all three talented photographers gathered together in Tucson to offer their gift, free of charge, to refugee families.
Each individual and family was able to spend one-on-one time with photographers taking portraits outside on a stunningly beautiful Saturday. All seemed to enjoy picking out shots that were worth keeping, finding different poses to stand in and laughing at pictures that showed amusing expressions.
Donated prints will be given to all that attended, replacing mental pictures of the past with pictures which will celebrate the future. After all, in America, a new house is not a home without a family portrait.

Written by: Brittany Schilling, Development Associate