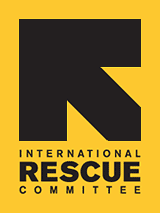 Join the IRC at the movies!
On Tuesday, Oct. 9 at 7 p.m., the IRC in Tucson will host a screening of "Words of Witness," in partnership with The Loft Cinema's Human Rights Watch Film Festival and the University of Arizona's Honors College.
From the movie's website:
"Every time 22-year-old Heba Afify heads out to cover the historical events shaping her country's future, her mother is compelled to remind her, "I know you are a journalist, but you're still a girl!" Defying cultural norms and family expectations, Heba takes to the streets to report on an Egypt in turmoil, using tweets, texts and Facebook posts. Her coming of age, political awakening and the disillusionment that follows, mirrors that of a nation seeking the freedom to shape its own destiny, dignity and democracy."
Come see the film at the IRC's office located at 3100 North Campbell Ave., just south of Fort Lowell. For more information on the Human Rights Watch Film Festival, visit The Loft Cinema.