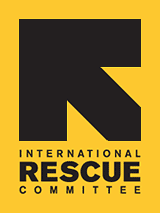 Join Us in a Giving Thanks Celebration!
Dear Friends and Partners,
The Tucson community has come together and graciously provided two opportunities for refugees to experience the warmth of the Thanksgiving Holiday. Each of these events is opened to both refugees and IRC volunteers. We hope to see you there!
Thanksgiving Dinner for Refugees
Saturday, November 21 @ 5:30 P.M.
Grace St. Paul's Church, 2331 E. Adams Street (RSVP preferred)

Give Thanks Celebration!
Sponsored by the Girls Scouts
Free Open House Saturday: Crafts, Food, Games
November 21, 11:00am - 1:00pm
Community Room at Nottinghill Apartments
2660 N. Alvernon Way

If you have questions, concerns, or would like to offer a helping hand, do not hesitate to contact our Development Associate at Brittany.Schilling@theIRC.org