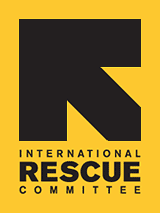 Liberian Team Wins RefugeeFEST Soccer Tournament
On June 17 and 18, nine refugee soccer teams from across Arizona competed for the championship title of the first RefugeeFEST Soccer Tournament held in honor of World Refugee Day celebrated annually on June 20. After heated competition, the Liberian Shooting Stars from the Liberian Association of Tucson took top honors with Sharp Boys and Sierra Leone rounding out 2nd and 3rd place.
The soccer tournament was the first of its kind for the Tucson World RefugeeFEST event. Other event activities featured refugee musicians, artists and storytellers from over 15 different nations. RefugeeFEST 2011 kicked off with an Oath Ceremony where 50 refugee children became U.S. Citizens. Over 1,500 Tucsonans filled downtown Tucson's Jacome Plaza outside the Joel D. Valdez Main Library to enjoy the festivities and celebrate the rich heritage refugees bring to our neighborhoods.
The IRC is proud to be a sponsor of RefugeeFEST 2011, and thank all who participated in this year's celebration!