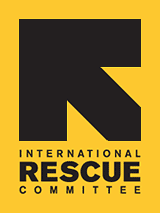 New Roots Program Fosters Healing, Provides Opportunities
A new program launched by the International Rescue Committee is literally growing in Tucson. Through the Center for Well-Being, the New Roots program connects Bhutanese-Nepali refugees who are survivors of torture with a community garden where they can reconnect with their own roots, putting their agricultural skills to work growing fruits and vegetables in a lush, outdoor space that fosters community, sharing of skills and healing.
Photo: Melissa Wieters/IRC
The 10-12 Bhutanese-Nepali men who participate in the program range in age from about 40 to 65 years old. For most of them, growing their food and tending to their cattle was the center of their lives up until 20 years ago when they were tortured and expelled from Bhutan for not being the "right" ethnicity. Languishing in refugee camps in Nepal, there were few opportunities to continue their way of life. When they resettled in urban Tucson, there were no opportunities to "get their hands dirty."
"After participating in a nine-month therapy group to process their past torture and trauma, it became clear that I needed to find another avenue for these men to continue their recovery," said Aaron Grigg, a licensed clinical social worker and interim executive director of the IRC in Tucson. "The one thing that each man commonly talked about was missing his cows and his plants. Community gardening seemed to be the perfect fit."
"As a team, the men choose their seeds, plan the gardens, prepare the soil, plant the seeds, tend to the garden plots, harvest the fruit and evenly divide up the harvest," Grigg said. "Each visit to the garden, the men reminisce about their farms in Bhutan. It seems that this reconnection to happier times in their life has been more therapeutic than any traditional therapy."
In addition to facilitating healing for survivors of torture, the New Roots program is being implemented into job training and employment services through the IRC in Tucson's Employment and Economic Development program. Refugee clients have begun working at local farms where the farming and agricultural skills they learned in their home countries translate into gainful employment and self-sufficiency here in Tucson.
For more information or to support the New Roots program, contact Tucson@Rescue.org.