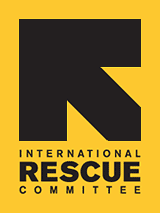 Refugee Children Read for the Record
On October 7th, the International Rescue Committee joined in a national effort to break the record for the world's largest shared reading experience.
Started by the Pearson Foundation, Jumpstart's annual "Read for the Record" campaign, now in its 5th year, is a global effort to raise awareness about the importance of reading to young children. This year's Campaign Book was "The Snowy Day," by Ezra Jack Keats. In partnership with TUSD's Blenman Elementary School, the International Rescue Committee Tucson hosted a reading of the book for refugee children, many of whom are attending school and learning how to read English for the first time.
IRC staff and volunteers worked together to organize a fun filled evening of reading, arts and crafts, and light snacks. Melissa Wieters, Development Manager at IRC, took the role of story teller; clad in her winter scarf she captured the audience as she read the heart-warming story. The children had a blast making "marshmallow snowmen" and decorating their own beautiful snowflakes. Each of the 30 children who attended was able to take home their own copy of the story, courtesy of the Pearson Foundation.
Participation in this event allowed IRC Tucson to play a role in the education process of the local refugee children. Literacy at a young age is tremendously important in order to be successful in our nation and we proudly took the chance to help promote this noble cause.