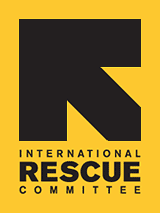 Refugee Health Fair 2009
Here you will find free health screenings and information for the entire refugee community!
What a great way to start your Halloween with free prizes, entertainment, refreshments, and children's activities.

Join us for Refugee Health Fair 2009!
When: Saturday, October 31st from 11 a.m. - 2 p.m.
Where: Martha Cooper Branch Library (1377 N. Catalina Ave.)
Why: There is something for everyone!
Free Health Screenings: Blood glucose, cholesterol, blood pressure, hearing, vision, depression... and more!
Free Information on: Cancer screening and prevention, prenatal care, nutrition, women's health, hypertension, your own personal prescriptions... and more!
Interpretation is available
Questions? Call (520) 594-5315 or Visit http://www.library.pima.gov

A Big Thank You to Pima Co. Public Library, Firends of the Pima Co. Public Library, and the Pima Co. Health Department