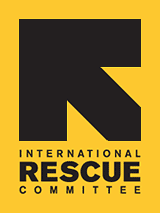 RefugeeFEST 2011 - Soccer & Festival - Jun 17&18
Tucson Celebrates WORLD REFUGEE DAY with International Soccer and Festival

Tucson community members will come together to hold the 3rd Annual Tucson World RefugeeFEST 2011, a free two-day family event in celebration of World Refugee Day, The event begins with an International Soccer Tournament at Udall Park featuring 12 refugee-led teams on Friday and Saturday mornings, June 17th and 18th from 8a.m. to 12 noon, followed by a city-wide Festival at the Downtown Main Library Plaza on June 18th from 5 p.m. to 9 p.m.

The Saturday evening festival will feature a Soccer Tournament award ceremony, live performances and art from refugees around the world as well as educational booths, ethnic food, and interactive multi-lingual children's activities. These activities provide our community an opportunity to have fun and share their cultural heritage while engaging Tucsonans in both local and global humanitarian issues. In addition, a group of Tucson refugees will become US citizens at the Festival.

More information can be found online at: www.tucsonrefugeefest.com


About World Refugee Day
The United Nations High Commissioner for Refugees (UNHCR), in 2001, designated June 20th as World Refugee Day to acknowledge the resilience and strength of refugees. Tucson has become a safe haven for more than 11,000 refugees who have started new lives free from persecution. World Refugee Day honors their remarkable courage and amazing spirit. Last year the events attracted about 2,000 attendees.