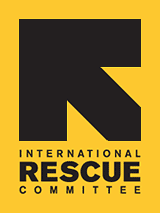 RefugeeFEST a Success
On Saturday June 19th, around 1,500 Tucsonans from all walks of life celebrated World Refugee Day in Downtown El Presidio Park.

With a Burundian iced coffee in one hand and a fresh handmade egg roll in the other, visitors enjoyed the non-stop multicultural performances; from African drumming to Iraqi poetry. But there was more than live performances and fine food. Many wandered around the international bazaar buying arts and crafts from refugee small business owners or found answers to their questions at the information booths.

People visited for many different reasons. Taza Guthrie, who has been living in Tucson for 23 years, says, "We came because we wanted to see an example of the other cultures that are living in Tucson beside the obvious ones; Hispanic, Caucasian, Native American, African, African-American."
Guthrie was in the right place at the right time. RefugeeFEST 2010 is one of the most multi-cultural events in Tucson. Not only did the performances and activities represent Tucson's diverse cultural community, but even the festival visitors came from all different corners of the world. Many of them were refugees and visited to celebrate their achievements, call attention to refugees' dire situations around the world and express their gratitude for Tucson's warm welcome.

Abdullahi Omar, 32, a refugee from Somalia started a new life in Tucson four years ago. He says, "I am basically here today to celebrate, because a few years ago it was unthinkable for me to see myself being in college, working, living totally independent. It actually gave me not only the opportunity to appreciate my life and thank the United States and the people for this opportunity, but also to reflect on the success I have made and to show that this is possible."

Omar participated in the living library event at RefugeeFEST. He was one of the living books that visitors could check out to learn about his experiences in the refugee camps in Kenya and his path toward resettlement in the United States. The living library was a success. Visitors listened attentively to refugees' stories. Omar says, "People responded positively. People felt very enlightened about refugee issues and at times I gave them a different perspective about refugees."

Raising awareness was one of the aims of RefugeeFEST 2010. When asked how Tucsonan Kristen Watts, 35, was enjoying the festival, she said "I think it is awesome. I am really passionate all of sudden about having everybody have this great awareness about the fact that there are 10,000 refugees just here in Tucson and what that means."

Beside what refugees mean to Tucson, World Refugee Day at the same time means a lot to many refugees. Omar recalls from his days in the camps, "We counted the days to the World Refugee Day. It is like Christmas coming. We count the days to June 20th. I don't remember as much people really counting the days to Christmas, but I clearly, vividly remember people counting the days to African Refugee Day."
The 364-day countdown until RefugeeFEST 2011 has begun. Each day new refugees arrive and in 364 days Tucson will celebrate its new American tapestry once again.


Written by Kirsten Boele, IRC Tucson Development Team