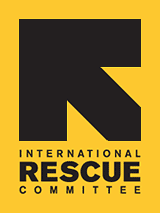 Save the Date! Refugee Youth Speak Out
Every year, almost 1,000 refugees start over in Tucson. One third are under the age of 18 and face great challenges as they adjust to new language and culture. Recently, a group of refugee students from four area high schools have come together to form the Refugee Youth Coalition. This coalition of students is working together to create a voice for refugee youth and advocate for refugee youth issues. In the students' own words, the Refugee Youth Coalition "works together to improve the refugee youth community through mutual respect, activism, responsibility and by contributing our ideas".

On May 26th at 5:30pm at the IRC Tucson office, the Refugee Youth Coalition will be presenting their plan to the community on how they hope to assist refugee youth in achieving a brighter future. The students are seeking your feedback on their newly formed program plan. We invite you to save the date to attend and support these dedicated students.

To learn more, contact Aaron Grigg, Manager of IRC Tucson's Center for Well-Being.