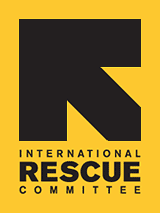 Tucson Teen Awarded National Scholarship
IRC Tucson is proud to congratulate Azhar Jamal who was one of 8 exceptional young women selected among 63 applicants across the country to receive the Eve Barron Educational Dreams Scholarship. The scholarship is part of the IRC Educational Dreams Fund, established by Eve Barron in honor of her mother, Charlotte Brandis Sundelson. Charlotte was a refugee whose education enabled her to create an independent life for herself in the United States.

This year's $2,000 award recognizes Azhar as an exceptional young woman who aspires to reach her dreams with the help of a college education. Azhar just started her first semester at the University of Arizona, and is studying to become a dentist. You can help make other refugees' dreams a reality by donating to the IRC in Tucson. With your support, we can empower other young women like Azhar to follow their American dream.