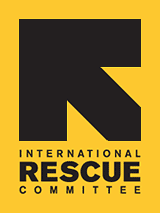 Tucson Youth Send Aid to Somalia
If you happened to drive through the busy intersection of Speedway and Campbell last Saturday you may have seen a group of students jumping up and down on the corner waving home-made signs bearing an IRC logo with the announcement: "Car Wash 4 East Africa".
Photo: Youth Ambassadors with their very effective home-made sign
These motivated students are IRC's Youth Ambassadors, a group of local high school students committed to community service and social justice for refugees. This past summer the Ambassadors spent three weeks in an IRC-led program designed to foster global perspectives on social issues. Having learned of the crippling drought in East Africa - the worst in 60 years- and the IRC's efforts to provide aid in Somalia, Ethiopia and Kenya, the ambassadors were moved to action.
Calling on the Tucson community for support, the students took to the streets with their signs and set up shop in the local Boston Market parking lot. Dusty cars arrived in short order and soon parking spaces were at a premium. As the last gleaming automobile rolled back onto the street, smiles broke out as the students tallied their results. Not only had they met their goal of $250, they had far surpassed it! In humanitarian terms that means clean, fresh water for a village of 700 people.
From high school students in America to a pumping station in Kenya, the IRC works with the local and international communities to provide the resources necessary to save lives and bring refugees from harm to home. The drought still rages in East Africa.
To learn more about IRC's Ambassador Internship Program, contact the Program Coordinator, Jenna Glickman.