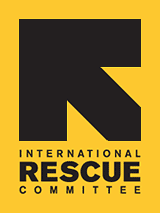 Volunteer Appreciation Night - November 3rd
This past fiscal year 130 community members volunteered their time every week at IRC Tucson, and on Thursday, November 3rd, we will recognize their outstanding contributions. All staff and volunteers are invited to attend a dinner and awards ceremony at the IRC office from 5-7pm.
Enjoy international cuisine, fun door prizes, and the chance to pick your well-earned IRC t-shirt! Come celebrate the acheivements of this past year and learn how volunteers are enhancing services in every part of the organization. Dinner will be begin at 5pm with a Door Prize drawing and Awards Ceremony at 6pm. Spouses/Partners are welcomed. Invitations only. RSVP using links above.