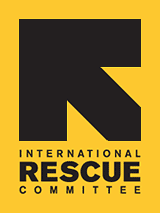 Well Being Promotion Intern
Job Title: Intern, Well Being Promotion
Country Profile: US Programs
Location: Tucson, AZ


Position Description:
The Well-Being Promotion program is an education, referral and advocacy program. Following the principles of the community health worker model, successfully resettled refugee women (the Promoters) work with newly arrived refugee women from their own culture to provide assistance during the initial resettlement process. The Promoters foster leadership skills and empower women to become their own advocates through educational in-home visits on health and wellness, financial literacy, and community services. The Well-Being Promotion Intern
will report to the Program Coordinator and provide assistance in the day to day administrative tasks, curriculum development, and events organized by the program.

Responsibilities:
Research existing health education modules
Develop a health education training of trainers, education materials and toolkit
Pilot the selected health education module (if time permits)
Conduct an evaluation and analysis of materials (if time permits)
Maintain a professional attitude and appearance as an IRC representative.
Fulfill any other obligations required of you by the institution granting college credits for the internship, and any other responsibilities assigned to you by your supervisor.
Requirements:
A graduate level Public Health student with training/education/background in health promotion
Ability to maintain confidentiality regarding client information
Proficiency in Microsoft Office Suite and general office skills
Excellent written and verbal communication skills
Proficiency in a foreign language is preferred
Strong intercultural communication skills; demonstrated ability to work effectively with people from other cultural backgrounds
Driver's license, vehicle, auto insurance, and clean driving record

Commitment:
Minimum commitment of 10 hours/ week for 3 month period
Availability during IRC business hours (M-F, 8:30am-5pm)

Reports To: Program Coordinator

To Apply:
Submit a resume, cover letter, and internship application to Andrew Jenkins, Internship Coordinator, at VolunteerTucson@Rescue.org. Some positions may require additional documents. Applicants will not be contacted for interviews until all materials are received.

Back to Tucson Internship Page