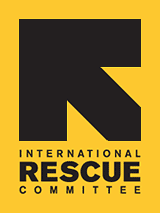 Woman to Woman, Refugee to Refugee
The dictionary definition for well-being is "a good or satisfactory condition of existence; a state characterized by health, happiness, and prosperity." What this exactly entails differs from person to person and from man to woman.

The United Nations High Commissioner of Refugees (UNHCR) identified different specific concerns for refugee women such as maternal and reproductive health problems, gender discrimination, sexual and gender-based violence, restricted access to resources, limited education or training, and constrained participation in decision-making. These issues are still on the radar after these women arrive in the United States to start a new life.

To improve the well-being of these refugee women, to allow them to live in "a good or satisfactory condition of existence, a state characterized by health, happiness and prosperity", the IRC Tucson office developed the Refugee Well-Being Project. Jennifer Barischoff says she started the program because "there was anxiety and depression in all the communities that were coming in, but there was a stigma attached to mental health. And so, it was to raise awareness about what mental health was, what well-being is and what resources would be available for people if they felt like they needed help."

To meet this need, bi-lingual refugee women were trained to provide educational home visits to newly arrived refugee families. Since the beginning of 2009, Well-Being Promoters have been visiting women and their families to help them with their special needs and concerns.

All of the Well-Being Promoters receive training about resettlement, mental health and health services and resources, public and home safety, financial education, and information about educational opportunities, but more importantly, all of the promoters arrived to Tucson as refugees themselves. They went through the resettlement process; they experienced the challenges, the language barriers and the extreme cultural differences. They are the ones who can relate and communicate with the newly arrived refugee women best because they are refugee women themselves.

That is the strength and power of the Well-Being Project. As Barischoff says, "The whole point was to be able to relay information in a way that is culturally appropriate. The home visit is culturally appropriate. Having it in your own language with someone who knows where you are coming from is culturally appropriate. And woman-to-woman is for some the cultures, like the Somali culture and the Iraqi culture, culturally appropriate."

Well-Being Promoter Chandra Sangroula, 31, arrived to Tucson one year ago as a refugee from Nepal. She says, "At first when we arrived here, at that time we were very sad, because we traveled a long journey, so we were tired and it is very different from here to Nepal. Now, we know many things. We know many people. They are also very kind and helpful. So now we like it."

Together with Well-Being Promoter, Nar Maya Subedi, 27, she visits newly arrived Nepali families. They share their experiences, show compassion for concerns and emotions, teach basic cultural customs and connect them to resources and services.

Newly arrived refugees have many questions. Sangroula explains, "They have a lot of questions like they are not getting a job and they want to do a job. Or cash assistance, which is provided by the Department of Economic Security. They want to know about the medicine. They want to know how to make a doctor's appointment. They want to know about the letters that come in the mailbox. They don't know how to read the letters. Sometimes they ask us to read."

The project continues to serve more and more newly arriving families. From January 2009 until June 2010, the well-being promoters helped 206 women and their families. Each family received up to six visits.

The many home visits also allow assessment of the actual needs of arriving refugees and to gear the program toward addressing those needs. Barischoff explains, "We have identified that a lot of the families that are coming in are suffering from chronic diseases like diabetes, high blood pressure asthma and don't know how to treat themselves, don't know what types of food to eat, and don't know warning signs and symptoms." For this reason, the Well-Being Project will start focusing more on health promotion and education.

But the core of the work remains welcoming refugee women and their families, informing them and connecting those who are at risk to available resources. Sangroula puts it more simply, "the power of the program is to explain everything." Subedi adds, "It helps to encourage women." Together, these strengths of the Well-Being Project, help refugees' well-being; their health, happiness and prosperity.

The Refugee Well-Being Project receives funding from the Women's Foundation of Southern Arizona and the Refugee Women's Network. We thank them for their support.

Written by Kirsten Boele, Development Intern