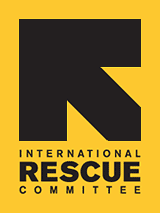 Bhutanese Women's Sewing Project is Up and Running!
Bhutanese refugees are among the most vulnerable population the IRC serves in the greater Washington Metropolitan area and throughout Maryland. While the IRC is doing its best to serve refugees, there is a strong demand for enhanced services for this group in particular. Having only recently resettled in the U.S., they lack networks and Diaspora communities to provide support in their transition to their new lives in the United States. The ABA, a Bhutanese organization comprised of previously arrived Bhutanese immigrants, fosters self-sufficiency among newly arrived Bhutanese by addressing issues of concern and providing services that help with this adjustment.

Over 250 Bhutanese refugees have been resettled to Southern Maryland since 2008. Many are rebuilding their lives through community based organizations and sustainable income generating activities. As part of this effort, and with particular emphasis on women's and gender issues, presently several women have begun a sewing group! They are knitting scarves with the aspiration of selling them for a sustainable income in the future. After successfully learning many techniques and completing their first scarf, the women are eager to produce more!

Your help will go directly to tangible and empowering projects within the Bhutanese community. Any sewing, knitting or crocheting donations (yarn, knitting needles, sewing thread, looms, etc.) would be greatly appreciated. For more information, or to make your donation today, please contact VolunteerDC@rescue.org with Bhutanese Women's Sewing Project in the subject line. Pictures of these beautiful and life-changing projects to come!!!