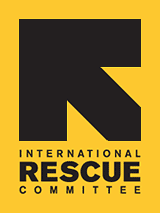 Economic Empowerment in the Bhutanese Community
Six people from our local Bhutanese refugee community participated in a financial literacy "Train the Trainer" "Money Smart" course in early July. The Suburban Washington Resettlement Center hosted Ms. Joan Lok from the FDIC (Federal Depository Insurance Corporation) to conduct the training.

The goal of the training is to prepare community members to serve as financial literacy trainers, to share their knowledge and skills with other members of the Bhutanese community on topics such as basic banking, budgeting and understanding and using credit. Understanding these systems and obtaining real-life skills, is critical for helping refugees to become self-sufficient. The training ended with the award of certificates of completion to all participants.

These new financial trainers have already started to discuss how, what and when they will begin instructing community members. They hope to conduct their first trainings in early August so be sure to check back as this unique partnership with the SWRC, the Bhutanese community and the FDIC develops. Please contact WashingtonDC@theirc.org or visit us on the web at http://www.theirc.org/us-program/us-washington-dc if you would like to get more information about this program, or to learn how you can get involved with the Bhutanese Community Program.