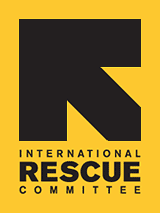 The IRC in Silver Spring and the Freer/Sackler Smithsonian Galleries Partner for Youth
This summer, 18 refugee children between the ages of 8-15 will have an unforgettable opportunity! Thanks to the dedication of the ImaginAsia Family Program at the Freer/Sackler Galleries, which together comprise the Smithsonian Asian Art Museums, our children will have the opportunity to spend six Sundays immersed in the most incredible art from Asia. Working with materials that would make anyone jealous, and really focusing on art appreciation and personal expression, the children will work on art projects such as:

Protectors-Searching the galleries for amulets, protective deities, and totemic animals to make pendants to wear;
Transformation Photos-Examining portraits in the exhibitions to see how others have created and projected desired images of themselves for public consumption. Portrait photographs of participants taken the week before will become part of a collage using found images, photographs of their original countries iconic images, markers, and colored papers for participants to transform their portraits to reflect who they are in the process of becoming;
Me and My Shadow-Using shadow puppets in the ImaginAsia collection to explore the power of the silhouettes to excite the imagination and tell dramatic stories;
Dreams of America-A tour of the Museum of American Art and the National Portrait Gallery to explore through the chronology of subject matter in American art by immigrant artists the changing expectations of what has drawn immigrants to America. Participants combine images and words to create a mural portrait of America and their place in the dream of what they may become as citizens.

Thank you to Stephen Eckerd and Karen Schneider who will coordinate and work directly with our refugees to explore both the worlds these children left behind when their families were forced to flee and their new worlds in the United States. This experience is not only education, fun and exciting, but also provides a crucial outlet for expression that is invaluable for development and learning.

We would also like to thank Teddy Ferguson, Area Manager for Chipotle Mexican Grill, and Adam Shunke who manages Chipotle's Chinatown location for their extraordinary generosity in donating food to all 18 children, every Sunday for the entire six week program. Literally providing the food for thought so our kids and the Smithsonian staff can entirely focus on their art, learning and creation. Without such engaged business partners as Chipotle continues to be for the IRC in Silver Spring, programming like this would never be possible.

Keep your eyes on our website and our Facebook page for photos of the kids hard at work and the amazing pieces we know they will create.

To find out how you can support such critical programming, please contact WashingtonDC@Rescue.org today.