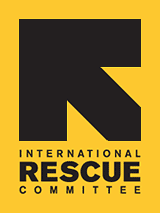 IRC Soccer Club Scores Big!
It was a memorable inaugural game for the IRC Soccer Club. With both tardiness and thunderstorms in the forecast, it looked like the odds were against us. Thankfully, we had a strong showing of 16 players in addition to 9 players from the Christ the King Church (CTK) of Alexandria, Virginia. With two of our players completing the opposing team's roster, we set off with a quick 1-0 lead courtesy of J.M.'s strong right foot, before CTK tied it at 1 going into the half.

The second half began with both teams looking quite even, until J marked his second goal to put the IRC up 2-1. From then on, there was no looking back as M.A. evaded two defenders to strike his first goal and JC.K. iced it with a beautiful sprint from midfield for the IRC's fourth and final goal.

Christ the King of Alexandria generously donated much-needed shin guards and socks to EVERY player, in addition to a soccer ball and a one pair of cleats. Additional pairs of cleats are still needed, specifically in the following sizes: 7 (2 pairs), 7.5, 8 (2 pairs), 8.5, 9.5 (2 pairs), 10 and 12. We are very thankful for this kind and generous donation from CTK, which first and foremost will help protect our players from injury as they continue to work and play hard at the world's favorite sport.

Future games coming up – stay tuned!

Please contact VolunteerDC@Rescue.org directly if you'd like to be of assistance for donated cleats or to be involved in the fun as a volunteer.