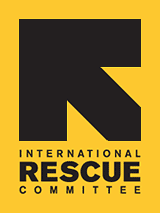 Maryland Office for Refugees and Asylees host specialized training for IRC Silver Spring staff

Our resettlement staff is grateful to welcome the Maryland Office for Refugees and Asylees (MORA) on May 26th and again on June 16th. MORA staff works tirelessly to enhance the unique Public-Private Partnership program under which the IRC operates in Silver Spring - one of only three such ventures in the US.

Training will consist of sessions on: partnership policies and procedures, designed to streamline and enhance our existing Center-wide services; a panel discussion on refugee children and the school systems in Maryland; two sessions on using interpretation successfully to ensure refugee and asylee clients are fully empowered to make their own meaningful and well-informed decisions relating to our services; and a session regarding refugees, employment and how to enhance job development.

All of these information sessions and exchanges will help our core services of case management, including help with refugees working to find employment, pay their rent, maintain their homes, and learn life skills such as ESL, managing the US systems for finances, health care and education.

As a "one-stop" shop for refugees and asylees, the Suburban Washington Resettlement Center works with the Department of Health and Human Services, Baltimore City Community College, the Montgomery County Refugee Training Center and Lutheran Social Services. Our aim is to provide everything a refugee needs to begin a new life in the United States, with practical support and skills-building services. These trainings are invaluable in enhancing these services.

We offer our sincerest thanks to the staff at MORA and our own internal IRC staff for their participation.