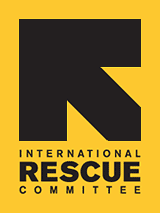 Save the Date for World Refugee Day 2011
This year the SWRC will be celebrating our refugee and asylee clients, the staff and service providers who support their transition to life in the United States, and the communities that nurture their adjustment here with a film screening on the 26th of June. More details will follow soon but save the date for a unique opportunity to view the widely acclaimed film the Last Survivor and join us after for a panel discussion and reception with IRC staff, clients, friends and family. From 2:30p-5:30p on the 26th of June, here in Silver Spring, we invite you to join us to learn more about refugee issues and concerns, to add your voice to the thousands of supporters and to enjoy a great community day.

The United Nations theme for World Refugee Day this year is Do One Thing. Every day, in so many ways, we all give back to the community and we all work to help refugees and other vulnerable populations. However, our refugee and asylee communities also contribute to our lives and so we are taking this time to appreciate all they have been through, all they have accomplished and all that can mean for us. If you do one thing to support refugees and World Refugee Day, we hope you will choose to join us on Sunday the 26th of June for a great afternoon. Keep your eyes on our website, or join our Facebook page for updated information as to location and how to RSVP!