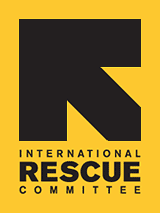 Volunteer Opportunities
Volunteering with the IRC Silver Spring is a great way to get involved in your community and help change the life of newly arrived refugees. Here are a few ways you can get involved.

Upcoming Volunteer Orientations:

ESL Tutor Orientation- Thursday May 16th 2013 from 6:30-8:00pm (must sign up to attend)
Family Mentor Orientation- TBD March 2013
(Please follow the link below to sign up for the next orientation. One-on-one orientations are possible; please inquire through email)
Typical Volunteer Opportunities:
Professional Development Mentor
6 month commitment 5-10 hours/month
Through the Professional Development Mentor Programs, mentors will provide guidance to refugee clients looking to get involved in a specific industry or field. Mentors will not only provide guidance to refugee clients but identified Refugee Mentors as well. Refugee Mentors have succeeded in their respective professions and will serve as a point of contact for new refugees striving for the same goal. Professional Mentors will be responsible for meeting with their Refugee Mentor as well as their mentee monthly to facilitate meetings and help define activities and goals.

The IRC's Employment Program has identified the need for Professional Mentors in the following professions: Accounting, Administration, Banking, Education, Engineering, Food Service, Healthcare, Hospitality, IT, Production and Retail. Examples of Mentor activities include: identifying job opportunities and businesses related to the client's professional field, sharing resources, providing networking guidance and facilitating industry related discussions with small mentee groups.
Family Mentor
6 month commitment 15 hours/month
Our core volunteer program is our 'adopt a family' mentoring program where volunteers are teamed up and matched with a recently arrived family. You help your family with general needs, concerns, and questions, and help them feel welcome in their new home. This program requires a minimum six-eight month commitment, with the time per week averaging anywhere from two to eight hours, split amongst an assigned team.

To register for the next orientation, visit our partners the Young Professionals in Foreign Policy, Refugee Assistance Program at
https://ypfp.org/content/refugee-assistance-program-rap and click apply.
ESL Tutor
4 month commitment 2 hours/week
As a volunteer in the program, you will visit the house of a family that recently arrived in the U.S. Your role will be to help them with English. This means that, for whatever reason, these students either do not attend classes or they need supplemental help with classes in which they are currently enrolled; you are essentially replacing the ESL classroom. For this reason, our ESL tutoring program is designed for volunteers with a background in teaching/tutoring ESL.
Contact the Volunteer Coordinator at SilverSpring@Rescue.org to request an application and sign up for the next orientation. Please include a resume and indicate which position you prefer in your email.
*Please note that not all volunteer positions are available at all times*

Resettlement Shop Volunteer
4 month commitment 4hours/week
The Resettlement Shop Volunteer is responsible for maintaining and guiding clients through the IRC Silver Spring's Resettlement Shop, where clients receive donated clothing and home amenities free of charge. Responsibilities include sorting and labeling the donations of clothing and home amenities, helping to distribute donations of clothing and household goods to newly arrived refugees, managing the upkeep and maintenance of the showroom and storage, and ensuring a welcoming, secure shopping environment for clients.