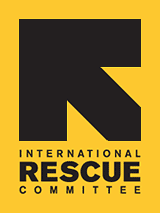 Welcoming the IRC Board of Directors in May
The US Programs Silver Spring Regional Office is located within the Washington, DC metropolitan area, with easy access to the IRC Government Relations and Advocacy office and to US government policy makers. The Silver Spring office is housed within, and is the lead agency at, the Suburban Washington Resettlement Center, one of only three programs in the United States to implement Office of Refugee Resettlement (ORR) funded Public Private Partnership (PPP) Program. The PPP program is an alternative one-stop service center model that delivers essential and expanded support services to refugees and asylees through a unique partnernship model. The Silver Spring office also includes the IRC's largest asylee support program, one of only four state-funded Employment Placement Programs in the US and an innovative Public Health program.

We welcome the IRC Board of Directors to Silver Spring with an exciting day of presentations and activities to highlight our exceptional staff and clients!