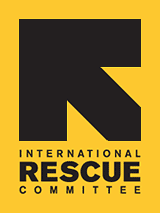 International Rescue Committee - Belgium
Established in Brussels in 2001, International Rescue Committee Belgium serves as a representative office for the IRC global network in relation to European institutions. It provides support to other IRC affiliates and field offices on European Commission policies and procedures.
Reports
10 000 Refugees from Iraq: A Report on Joint Resettlement in the European Union
This new report released by the IRC and the International Catholic Migration Commission (ICMC) draws attention to the still-dire situation of vulnerable refugees from Iraq, and the critical role of European Member States in providing opportunities for resettlement.

The Iraqi displacement crisis remains a massive and lasting challenge; its consequences for Iraq and for the region will be felt for many years to come. The EU and its Member States cannot ignore one of the world's most significant refugee crises. They have a responsibility to provide substantial assistance and protection to the most vulnerable.

The report presents a number of recommendations to guide further steps by EU Member States and by the European Union as it develops its first Joint EU Resettlement Programme.

Executive Summary & Recommendations
Full Report [PDF] I Map [PDF]

Iraqi Refugees: A Tough Road Home
Fleeing violence and persecution, millions of Iraqis have scattered across Iraq, Syria, Jordan and other countries. Ongoing strife and devastation in Iraq prevent most from returning home safely. The International Rescue Committee is providing vital aid and calling the world's attention to their plight. Seven years into the crisis, uprooted Iraqis are trapped in poverty and uncertainty and their needs are growing more acute. The IRC's Commission on Iraqi Refugees has issued a new report that urges increased aid for the displaced, intensified efforts to create conditions that would enable people to go home safely, and accelerated resettlement for those who can't go back.
Read the IRC Commission's Reports: A Tough Road Home: Uprooted Iraqis in Jordan, Syria and Iraq (2010) and Five Years Later, a Hidden Crisis (2008)

Mortality in the Democratic Republic of Congo: An Ongoing Crisis
A series of landmark and peer-reviewed studies by the IRC and some of the world's leading epidemiologists conclude that an estimated 5.4 million people died from conflict-related causes in Congo since 1998. The vast majority were not killed in combat. Most tragically died from malaria, diarrhea, pneumonia and malnutrition--easily preventable and treatable conditions when people have access to health care and nutritious food.
Contact Us
International Rescue Committee Belgium asbl-vzw
Place de la Vieille Halle aux Blés, 16 
Oud Korenhuis 16
1000 Brussels - BELGIUM
infobrussels@theIRC.org
+32 2 511 43 00