Founded at Albert Einstein's request, the IRC offers lifesaving aid and solutions to today's most challenging human crises.
Only a life lived for others is a life worthwhile." — Albert Einstein
New to our organization?
Learn more about our work.
Get the latest updates
Follow us on social
The Americans put a lot of trust in me. It was my job to make sure they made it out alive ... When I landed in Baltimore, Maryland, I had tears in my eyes. I was finally free."

Harris put his life on the line working for the United States in Afghanistan as an interpreter. He's now building a new life in the U.S.

If the war in Syria ends ... we'll think about going back, but for now, we have settled here in Jordan. I want to enhance our lives here. I want to keep volunteering. I want to give my children a good life and an education."

Amira volunteers with the IRC to bring lifesaving health care to fellow Syrian refugees in Jordan

I learned that men stand to gain from a violence-free environment...and it inspired me to believe in myself as a man who can be a part of the solution to ending violence against women in my community."

With training from the IRC, father of two Andrew Kusimba is working to raise awareness about violence against women and girls and promote equality in his community in Kenya.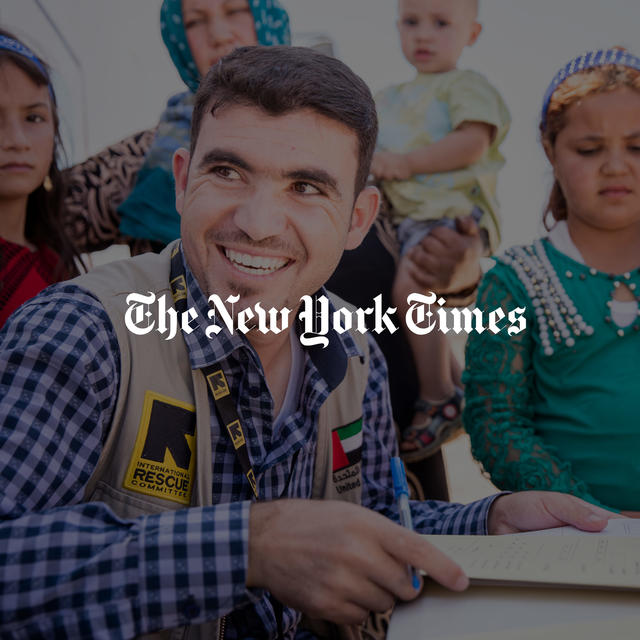 The IRC is the gold standard of aid groups working with refugees. I've seen it in action in Darfur, Chad, Central African Republic, Greece, Jordan, South Sudan and other places.

Nicholas Kristof

New York Times columnist