Welcome to GenR: Charlottesville
GenR—short for Generation Rescue—is a group of young, influential humanitarians who have joined forces with the International Rescue Committee to help people survive conflict and disaster and rebuild their lives.  Inspired, informed and influential, GenR members in Charlottesville—and across the country—engage their communities in support of the IRC through a range of advocacy, educational, networking and fundraising activities.
They are also given the opportunity to directly support refugees resettled in Charlottesville through varies volunteer opportunities, including the IRC in Charlottesville's World Refugee Day Celebration each June.
GenR: Charlottesville is currently fundraising to buy a passenger van for the IRC in Charlottesville. Transporation is a significant barrier for refugees to integrating into our community and participating in IRC programs and those of our partner agencies.  GenR organizes various fundraisers including their annual fundraising event, and all proceeds will go toward this initiative. Give today.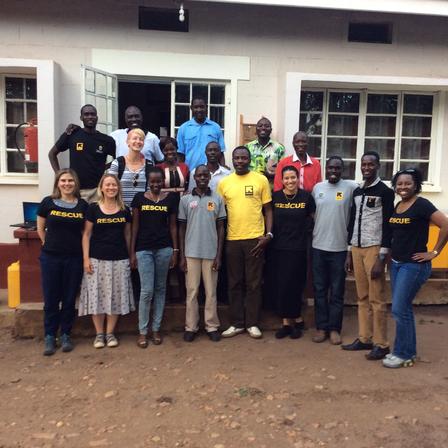 Through monthly events, members are working together to foster a community that spreads across all GenR chapters. To learn more about how you can get involved in GenR: Charlottesville, contact Diana Cole Connolly at GenRCVille [at] Rescue.org (subject: GenR) .
You can join GenR: Charlottesville here.  Not in Charlottesville? Don't worry. GenR continues to grow. Visit www.Rescue.org/GenR to learn more about what cities have GenR chapters. Be sure to like us on Facebook to stay up to date with GenR news and events.