Welcome to GenR: NY
GenR—short for Generation Rescue—is a group of young, influential humanitarians who have joined forces with the International Rescue Committee to help people survive conflict and disaster and rebuild their lives.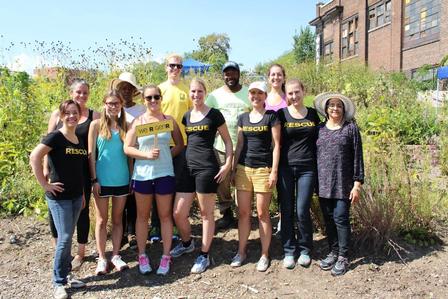 Inspired, informed and influential, GenR members in New York City—and across the country—engage their communities in support of the IRC through a range of advocacy, educational, networking and fundraising activities. They are also given the opportunity to directly support refugees resettled in New York and New Jersey through volunteer opportunities at New Roots Community Farm, career mentoring programs with refugee youth, or assiting with drives to collect items for recently resttled families.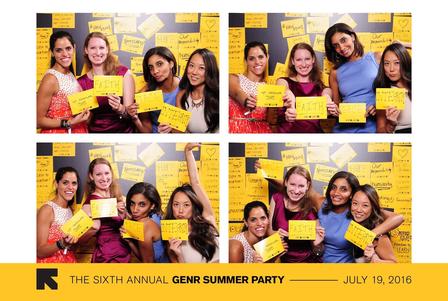 GenR: NY's flagship event, The Summer Party, takes place every July. However, we are busy all year. Through monthly events, members are working together to foster a community that spreads across all GenR chapters.
To learn more about how you can get involved in GenR: NY, contact Melody Westen at GenR [at] Rescue.org (subject: GenR%20Inquiry) .
GenR: NY Leadership Committee
Michael Ayoola
Michael Balz
Sarah Booth
Charlotte Connerton
Kristopher Edelen
Maggie Gilbride
Chloe Hughes
Anisa Husain
Joe Kansao
Walter Kerr
Andrew Klaber, President 
Sarah LaFleur, Vice-President
Zach Lipsky, Treasurer
Jennifer Mcknight, Education & Program Chair
Rithesh Menon
Paul Nouri
Madeleine O'Hagan, Recruitment
Alexandria Regan
Melissa Roxburgh
Jacqueline Schoninger
Xander Schultz
Zoe Schultz
Campbell Sechrest
Aniket Shah
Sophia Staley, Recruitment Chair
Meredith Tapper
Nick Topjian
Ty Trippet
Alessandra Valenti
Patrick Vardaro, Recruitment 
Ashton Wackym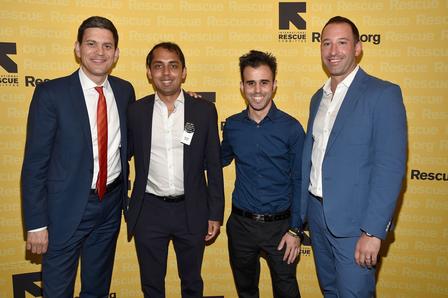 You can join GenR: NY here.  Not in New York City? Don't worry. GenR continues to grow. Visit www.Rescue.org/GenR to learn more about the cities that have GenR chapters. Be sure to like us on Facebook and follow us on Instagram to stay up to date with GenR news and events.
Upcoming Events
June Happy Hour - Date TBD
Force For Change Summer Party - Tuesday July 16, 2019