The IRC's San Jose office offers a variety of unpaid internship opportunities throughout the year. Internship positions with IRC are highly experiential and demand intuitive, motivated, and professional candidates. Prospective interns should currently be enrolled in an educational institution or be a recent graduate.
To be considered for an internship at IRC in San Jose, you must complete an online application and upload your resume and cover letter to the application. IRC staff will contact you when there is an available placement matching your skills, interests, and availability.
Internships
Commitment
All internships require minimum 15 hours per week for a 4-6 month period commitment. Please see each internship's detailed description (listed above) for specific commitment requirements.
Preference will be given to applicants who can commit more time than the minimum requirement, or whose schedules allow two to three full days in the office per week.
Timeline
Internships are offered year-round, and applications are accepted three months before the anticipated internship start date on rolling a basis.
IRC San Jose is committed to working with student schedules and can adjust internship dates and times during school holidays or midterm and final exam weeks. We accept internship applications based on both semester and quarter system schedules.
The full application process listed below takes 2-4 weeks to complete. All steps are required for consideration for an internship with IRC. We have limited flexibility with our application process, especially if you need an early acceptance notification for school credit, so please plan your application submission accordingly.
Apply
Review IRC San Jose's internships.
Complete an online application and upload your resume and cover letter in a single PDF file to the application. Please tailor your cover letter to the position to which you are applying and include the following: A) Up to 3 positions of interest, ranked in order of preference; B) Time availability for your internship, i.e. the number of hours you are available each week, specific days and times, and your anticipated start and end dates for interning; C) Immediate interview availability, if different from internship availability; and D) Any requirements for filing your internship for school credit, e.g. total number of hours to be completed or filing deadline
Complete an interview with IRC staff.
After accepting an internship position, complete an online background check. All IRC volunteer opportunities are contingent on the results of the background check.
Further Information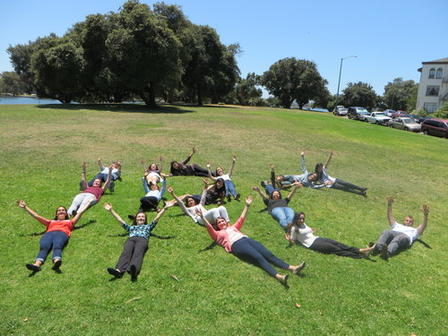 Our office is a fast-paced environment that is successful due to both the personal initiative of individual staff members and the team-like mentality of the entire organization. The ideal intern candidate will be able to complete their daily responsibilities and problem solve with minimal supervision and provides support as needed to the overall team. Interns work alongside staff to provide direct services. All interns leave their internship with transferable skills that can help launch a career within the nonprofit sector. 
All interns must be 18+ years old at the time of application.
All internships are unpaid.
If you are unable to complete the commitment required for internships, please consider applying for one or our volunteer opportunities.
Email VolunteerSJ [at] Rescue.org (subject: Internship%20Inquiry, body: Name%3A%20%0AContact%20number%3A%20%0AMessage%3A)  for more information.