The IRC in Atlanta is pleased to announce an exhibit of our Flight Portfolio, a collection of pieces by twentieth century artists including Marc Chagall and Joan Miró, on display at the Oglethorpe University Museum of Art, from September 23, 2016 through December 11, 2016..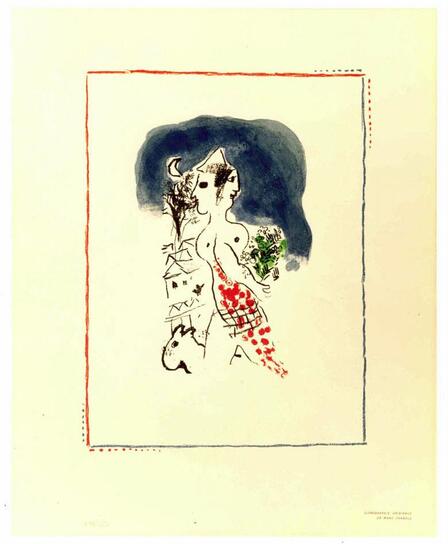 In 1940, after Hitler's Army swept through Europe and seized France, a New York journalist named Varian Fry was dispatched to Marseilles by the Emergency Rescue Committee, later to become the IRC. There he initiated a clandestine operation to rescue some of Europe's most important cultural leaders whose names were on the Nazis' list of most wanted. Often called the "American Schindler," Fry was able to rescue over 1,500 writers, artists and intellectuals, including Hannah Arendt, André Breton, Marc Chagall, Marcel Duchamp, Max Ernst, Wanda Landowska, Jacques Lipchitz, and Heinrich Mann.
In the 1960's, Fry sought to raise funds for the expanding efforts of the IRC. The sculptor Jacques Lipchitz, one of the artists rescued by Fry and his colleagues, suggested that they assemble and sell portfolios of artwork based on the theme of "flight," to reflect the refugee experience. Three hundred original portfolios were produced, fifty of them deluxe editions. The prints were hand-pulled and the artists then destroyed the plates. The collection consists of eleven lithographs and one serigraph and includes the work of Marc Chagall, Jacques Lipchitz, André Masson and Joan Miró, who were all rescued by Fry and owed their lives to him, and also Eugene Berman, Alexander Calder, Vieira da Silva, Adolph Gottlieb, Wifredo Lam, Robert Motherwell (the serigraph), Edouard Pignon, and Fritz Wotruba. This collection currently on display at Oglethorpe is one of the last remaining complete sets of the original portfolio deluxe edition.
Today, marking the 50th anniversary of its creation, the collection is still raising funds and awareness and celebrating the vital work of the IRC a half century after the portfolio was produced.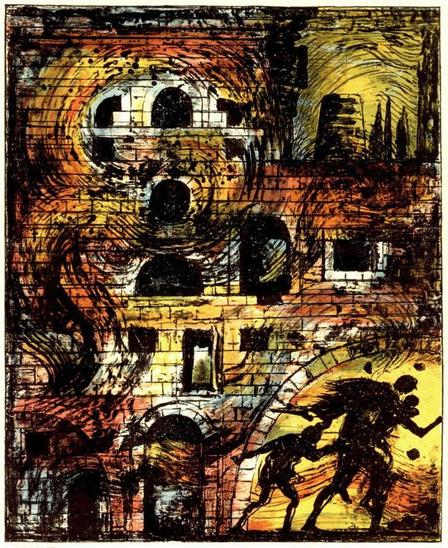 To learn more about the work of the IRC in Atlanta and for information on how you can get involved with the IRC as a donor or volunteer, please contact Daniel Hammond, Development Manager, at Daniel.Hammond [at] Rescue.org or 678-636-8930.
Stay connected to the IRC in Atlanta! Like us on Facebook and follow us for announcements and upcoming events!