If you are interested in becoming a volunteer or intern at the IRC in Miami, the first step is to attend an information session.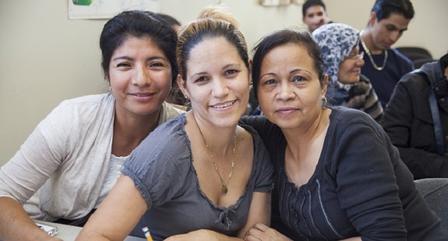 During the information session, you will learn about the International Rescue Committee, the programs in our office and who we serve, our current volunteer positions and the volunteer application process. 
Space in the information session is limited. To reserve a spot, see dates below and RSVP for the date/time that works for you. You will receive a confirmation e-mail with additional information the week of the information session. Due to the high volume of inquiries, it typically takes at least two to four months to complete the application process (including the background check). Once you have completed the information session, and submitted the application form, we will bring you in for an interview if your skills and availability are a match for our office. 
For all in-office volunteers, we require a minimum committment of 3 months, and 5 hours a week. 
Please note: Volunteers must complete a background check and the IRC asks that you contribute $43 towards its cost.
Upcoming Information Sessions:
Thursday, January 25, 2018, at 3pm
Please make sure to RSVP by emailing Oasis Pena at oasis.pena [at] rescue.org (subject: RSVP%20to%20Volunteer%20info%20session) .
Due to a wonderful, but overwhelming output of volunteer interest, our Information Sessions fill up quickly. If you know you are ready to volunteer with us, please complete the online volunteer application and upload your resume. You will be contacted should we wish to bring you in for an interview. 
All orientations take place at our office, located at: 730 NW 107th Avenue, Suite 100, Miami FL 33172