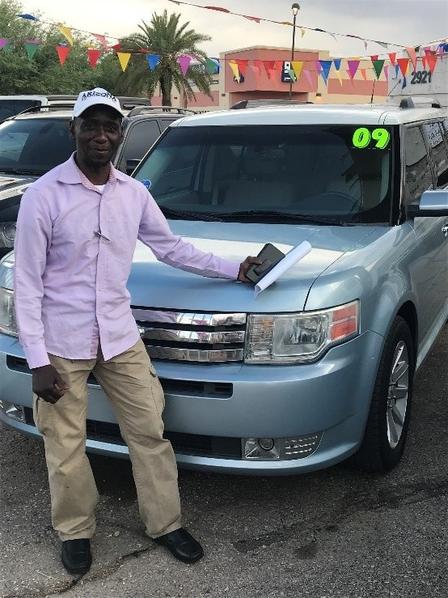 Manasse arrived in Tucson with his wife and two small children in December 2016. The Chadian refugee lived more than 20 years in Cameroon where he studied and worked as a computer maintenance technician and trainer. Upon arrival, Manasse was enrolled in employment services at the IRC and actively participated in job readiness training, job search field trips and other activities designed to help Manasse succeed in the American workplace and achieve self-sufficiency. He consistently attended ESL classes at Pima Community College and sought out additional classes at the library.
Manasse's positive attitude and motivation were evident to IRC staff as well as his future employer, who hired Manasse on-the-spot as a dishwasher. While the job rendered the household economically self-sufficient, Manasse hoped for a second job to allow him to save for a car. He returned to the IRC only to update his resume, insisting on finding a second job on his own. Determined, and with a fresh résumé in hand, Manasse soon found a second job and reached greater financial stability. 
Through the IRC's Career Development and Financial Services Program, Manasse was enrolled in the Individual Development Account (IDA) Program. IDA is a matching savings program, funded under Office of Refugee Resettlement, which matches the refugee's own savings to be applied toward one of four savings goals: home purchase, microenterprise capitalization, post-secondary education or training and purchase of car if necessary to maintain or upgrade employment.  Manasse received financial training intended to increase his understanding of the American financial system, budgeting, saving, credit and training focused on his specific savings goal: a car to manage two full-time jobs on opposite sides of town. The specialized training ensured that Manasse received appropriate information on purchasing and managing his new asset.  After eight months of diligence, Manasse not only reached his savings goal but surpassed it by a thousand dollars.  In August, Manasse purchased his first car and is now more equipped to navigate the life he is building in the U.S.