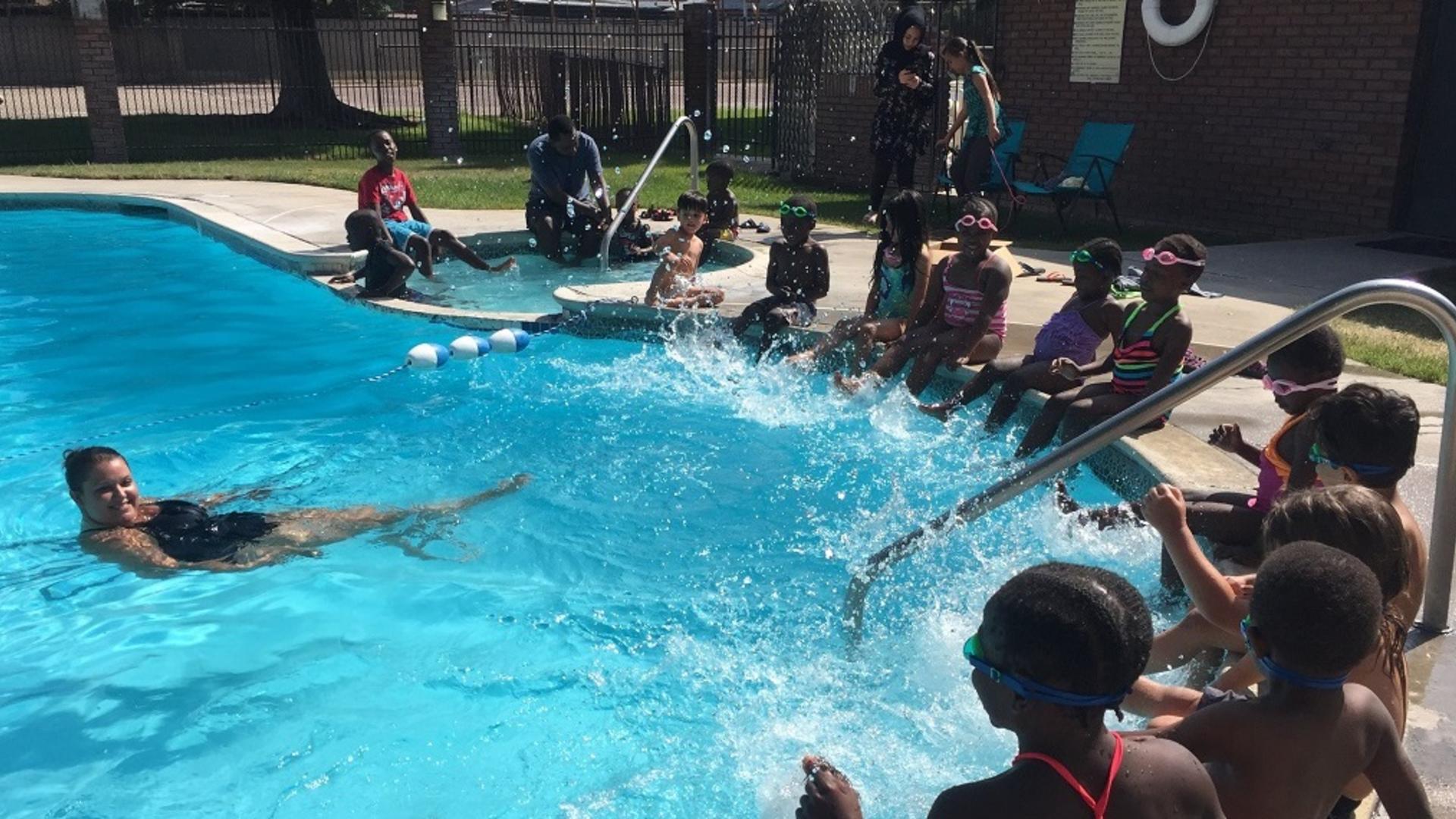 Thanks to funding received from the Laura Moore Cunningham Foundation Inc., the IRC in Boise's RISE Together swim program will enter its third year this summer with expanded programming across four Treasure Valley sites: the Mt. Vernon and Quail Park apartment complexes and Charter Pointe and Pine Tree Village subdivisions.
IRC's RISE Together swim program began as a pilot program shortly after the tragic drowning of a refugee teenager in Quinn's Pond in the summer of 2017. In partnership with the Treasure Valley Family YMCA, Boise Parks and Recreation and other community partners, RISE has expanded into a year-round program with summer swim lessons at apartment and housing complexes, fall lessons at the downtown Y, and spring lessons at the Y's West Ada facility with support from the West Ada School District. Summer lessons serve youth ages 4-14 while fall and spring lessons target youth ages 15-18.
Finding transportation to and from swim lessons is a significant barrier for newly arrived refugee youth to participate in swim instruction. To help eliminate this barrier, summer RISE brings swim lessons to children where they live with lessons provided by YMCA certified swim instructors. While the program targets refugee youth, the free lessons are available to all children in the housing complexes being served. Kathryn Billington, Community Manager with Mt. Vernon apartments says of the program "RISE is important to our community because it brings the significance of safety to the forefront while bringing the residents together to establish a deeper sense of community. We have participated for two years so far and our residents look forward to it every year!" 
This summer's program has already served 60 youth at Mt. Vernon and Quail Park apartment complexes and anticipates serving another 120 children at Charter Pointe and Pine Tree Village. The IRC has also partnered with Boise Parks and Recreation by providing recruitment and transportation support for lessons at Boise's South Pool.