We joined forces with Cotopaxi and GenR to bring A Single Frame to Salt Lake City. The film captures the journey of Jeff Bowden, the film's producer, who encounters a photograph of a refugee boy taken during the war in Kosovo while on a trip to Dubrovnik in 2007. Driven by this haunting image, Bowden sets out to find the child. The path to finding the boy, Sidik, winds through the life of the photographer, Alexandra Boulat, and other former refugees from the Balkans. The film opened the door to the meaning of refugee, how that word can hold so much power over a people, and the hope of many to move on from their time as a refugee into a new life--shirking off the pain of loss for a new beginning.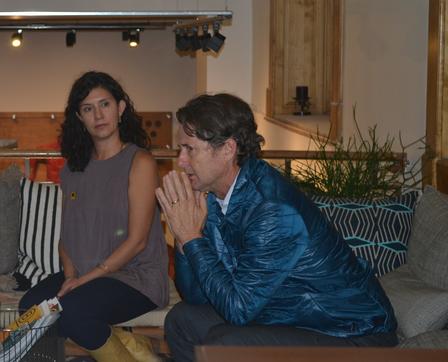 Bowden joined the conversation at the screening, participating in a discussion with Natalie El-Deiry, Deputy Director at the IRC in Salt Lake City, and the audience. Over 70 people attended the screening at Cotopaxi's Basecamp in the City Creek Center.
Scenes from the film sparked moments of reflection: Do we have the right to delve into the stories of people who have been through so much? After twenty years, do those who fled war and persecution still see themselves as refugees?
The answer for many interviewed throughout the film is simply, no. Sidik, the boy in the photo, grapples with these questions: he doesn't want to be known as the orphan in the photograph, locked into a time in his life that he'd like to be born from. At the IRC, we strive to protect the privacy of refugee families and individuals resettled in Salt Lake City. We understand their stories are their own, and they should choose to tell their story.
We'd like to thank Jeff Bowden for taking the time to discuss A Single Frame. We'd also like to send our thanks along to all those who braved the rain to join us at the screening! To stay up to date on upcoming events, follow us on Facebook!