This World Refugee Day, please stand with us and urge your elected officials to fight for refugees.
CALL 1-855-472-8930 to take action
Soon, President Trump will have the opportunity to decide how many refugees can enter the United States in 2018. Early indications are that this could be as low as 50,000 people – less than half the number that was previously approved. A reduction of this scale would have devastating consequences for tens of thousands of families who have fled war and merciless persecution.  
The refugee resettlement program has historically received broad bipartisan support and is a shining example of American values of generosity and welcome. Communities around the country continue to stand up for this proud tradition. Like many of our ancestors, refugees come to the United States with nothing but their dignity, hope and determination. They are people like Syrian refugee Nader Briman. With the support of his new community in Maryland, Nader recently opened a small business as a master dressmaker and has great hopes for his family's future.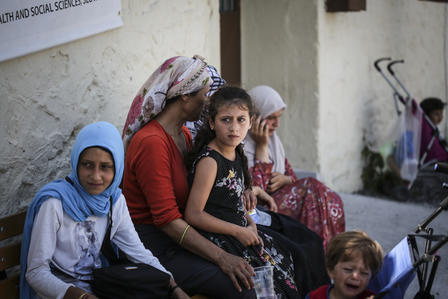 People like Nader make our country stronger. Cuts to the refugee resettlement program will endanger innocent families like his and do nothing to keep our country safe.
In time for World Refugee Day, ask your Members of Congress to fight for refugees. Urge them to tell President Trump they support an increase in the number of refugees allowed into the U.S.
Urge Congress to tell President Trump that we must increase the number of refugees allowed in the United States. Call 1-855-472-8930
You will hear a short message and then be connected directly to your member of Congress. Once connected you may speak from the heart or read the following suggested script:
My name is _ and I am a constituent living in _. I support refugee resettlement and want to see more refugees resettled this year and next. I am calling to urge Representative/Senator _ to express his/her support of the program to President Trump. Please let the President know that you support an increase in the number of refugees resettled in the U.S. and adequate funding for the resettlement program.  
Communities across the country will be calling June 12-16, so please call anytime this week to have the greatest impact. If you have not called your elected officials before, don't worry, it's easy to do. Often times you will leave a voicemail message.