Looking for ways to help refugees in your community? Help provide a warm welcome to recently arrived families by fulfilling our Target wish-lists!
As refugee arrivals begin to increase, we urgently need your help in providing much-needed supplies to furnish new homes and apartments. As funds are limited, we rely on the support of the community to help ensure families have everything they need to start their new lives in safety and dignity.
It's a great way to get your office, friends, church or high school group involved with local resettlement efforts. You can also create pre-prepared welcome kits based off the registry items as well!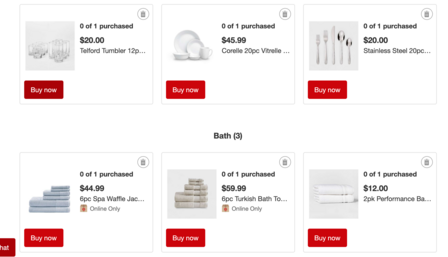 If you have any questions about in-kind donations, please don't hesitate to reach out to Carly Boos, Community Relations Coordinator, at carly.boos [at] rescue.org. We appreciate all your support!