Event date:
March 16, 2017
Join us March 16 for the 2017 Refugio Gala as we celebrate more than 50 years of support of refugees in South Florida. Reserve tickets before they sell out. 
The Refugio Gala honors those who have endured tremendous adversity and made long journeys to find refuge. They found refuge in the open arms of a welcoming community, in safe places where children can flourish, and have seized the opportunity to start anew. The Refugio Gala helps refugees who have been granted sanctuary in the United States become self-sufficient, productive members of the Miami community.
2017 HONOREES
We honor two individuals who have used their public platforms to amplify the work of the IRC. First, we recognize Raúl Alarcon, Jr. with the Champion of Freedom Award. Mr. Alarcon accepts the award on behalf of Spanish Broadcasting System and his father the late Pablo Raúl Alarcón, Sr. For many years, Spanish Broadcasting System has leveraged their vast network of radio stations to broadcast public service announcements, raise awareness of IRC services, and encourage victims of trafficking to seek help from the IRC.
Jencarlos Canela will accept the Young Humanitarian Award. Born and raised in Miami, Florida, Jencarlos Canela, is a singer, songwriter and actor. Jencarlos started volunteering for the International Rescue Committee's Miami office ten years ago and became an IRC Voice (Ambassador) six years ago. He has traveled to Haiti twice with the organization to visit women and girls programs post-earthquake.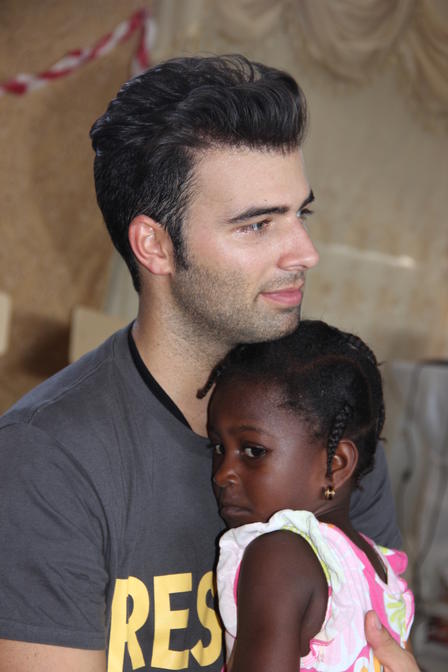 Jencarlos Canela has starred in multiple televised productions, collaborated with some of the most prestigious musical talents of his time and performed in over 200 concerts around the world.
Raúl Alarcón, Jr., is Chairman and CEO of Spanish Broadcasting System. Spanish Broadcasting System, Inc. (SBS) is one of the largest owners and operators of radio stations in the United States.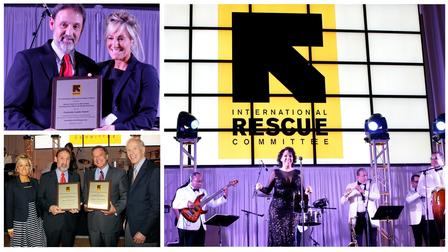 The 2016 Refugio Gala honored philanthropist and entrepreneur Miguel "Mike" Fernandez and El Dorado Furniture founder, Manuel Capo for their contributions to Miami. Sponsors of the 2016 Refugio Gala included Spanish Broadcasting Service, One Hope Wine, Medplan, El Dorado Furniture and many more. See the program of the 2016 gala for the full list of sponsors.
Proceeds from this event will benefit the IRC in Miami and help assist newly arrived refugees as they rebuild their lives. Sponsorship opportunities are available.
Contact Oasis.Pena [at] rescue.org (subject: 2017%20Refugio%20Gala)  for information.