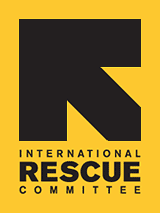 Become a Corporate Partner

WHY PARTNER WITH THE IRC

83% of Americans say that companies have a responsibility to help support causes, and 92% have a more positive image of a company that supports a cause they care about (2007 Cone Cause Evolution Survey)




Becoming an IRC Corporate Partner is a unique opportunity to demonstrate your company's values and commitment to humanitarian relief while helping rebuild the lives of refugees and displaced people worldwide




When a crisis erupts, IRC's Emergency Response Teams are among the first to arrive on the scene to provide food, water, shelter, sanitation, and medical care. In the long-term, we help vulnerable people reclaim their future through education, training, and community development.




Local populations comprise a full 97% of IRC field staff. We maximize financial resources while nurturing talented, trained staff to become leaders in their communities.




Contact us to become a Corporate Partner




Scott McDonald

Director, Institutional Philanthropy & Partnerships

International Rescue Committee

(212) 551-3125 or




Typhoon Response Partners

The International Rescue Committee (IRC) would like to thank our corporate partners and their employees for their generous support that provided the IRC with the means to deliver lifesaving aid to those affected by Typhoon Haiyan and help rebuild homes and lives across the devastated Visayas region of the Philippines:


CORPORATE DONORS:

Adobe*

American Express

Blackstone*

Blackstone Charitable Foundation

Bloomberg*

Bon Secours Health System

Colgate-Palmolive

Guilford Publications, Inc.

Hunter Douglas, Inc.

Ingrid & Isabel

JPMorgan Chase & Co.*

Langan*

Lattice Semiconductor*

Marsh & McLennan Companies*

Marvell Technology Group*

Merck & Co., Inc. (known as MSD outside of the United States).*

National Asian Pacific American Bar Association

Newman's Own Foundation

Orrick

The Prudential Foundation

Seagate Technology

Select Equity Group Foundation*

Time Warner Inc.*

WakaWaka Foundation

Workday Foundation*

* Company also engaged employees in response

Why Give to the IRC?

Download our

annual report

for detailed financial information and donor listings.