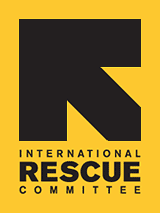 Become a Corporate Partner

WHY PARTNER WITH THE IRC

83% of Americans say that companies have a responsibility to help support causes, and 92% have a more positive image of a company that supports a cause they care about (2007 Cone Cause Evolution Survey)




Becoming an IRC Corporate Partner is a unique opportunity to demonstrate your company's values and commitment to humanitarian relief while helping rebuild the lives of refugees and displaced people worldwide




When a crisis erupts, IRC's Emergency Response Teams are among the first to arrive on the scene to provide food, water, shelter, sanitation, and medical care. In the long-term, we help vulnerable people reclaim their future through education, training, and community development.




Local populations comprise a full 97% of IRC field staff. We maximize financial resources while nurturing talented, trained staff to become leaders in their communities.




Why Give to the IRC?

Download our

annual report

for detailed financial information and donor listings.